Messages on your iPhone can be exported and printed if you need to. Perhaps you want to retain a log of your conversations for safekeeping, reference, or nostalgic reasons. Perhaps you'd like a hard record of your conversations for sentimental reasons. Whatever the case may be, if you don't have the proper resources, exporting and printing your iPhone texts might be a challenging operation.
TouchCopy solves this problem. TouchCopy is a programme that makes it simple to copy and print text messages from an iPhone. Text messages, iMessages, and WhatsApp are all accessible via TouchCopy on an iPhone. You get to pick and select which messages to print or export. Your iPhone's music library, photographs, contacts, calendar, and more can all be exported and printed.
This guide will walk you through the five easy steps required to export and print your iPhone messages using TouchCopy. After reading this post, you'll be able to export your iPhone text messages to your computer as a PDF, HTML, or text file. Okay, so let's begin!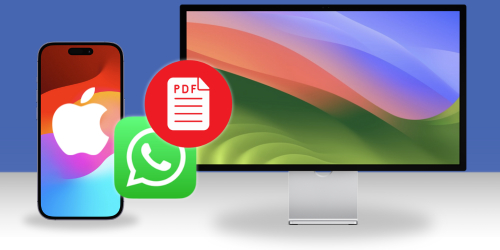 Step 1: Download and install TouchCopy on your PC or Mac.
To begin, get TouchCopy on your computer (Windows or macOS). TouchCopy can be downloaded directly from the Wide Angle Software website. Just click this link: https://www.wideanglesoftware.com/touchcopy/
Windows 11 and Windows 10 as well as Mac OS X 10.9 and later are all supported by TouchCopy. It's compatible with iOS versions past and present, including iOS 16 and iPhone 14.
Here's how to get TouchCopy and set it up on your computer:
Click the "Free Download" option at the aforementioned link.
Select the TouchCopy version that is compatible with your computer's OS (Windows or Mac).
Download the setup file, then launch it.
To finish the setup, just stick to the on-screen prompts.
Take a look at this snapshot of the setup wizard in action:
To learn how to get TouchCopy, you can also watch this video guide.
How to Install TouchCopy (with Video)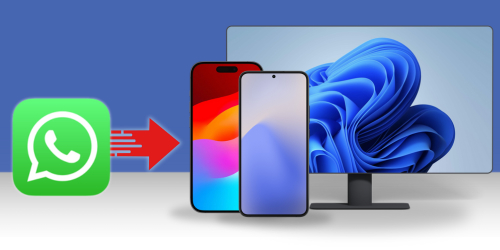 Step 2: Connect your iPhone to your computer and launch TouchCopy.
After that, fire up TouchCopy and sync your iPhone to your PC. The iPhone can communicate with a computer through USB cable or wirelessly via Wi-Fi.
Here's how to plug a USB cord into your computer and sync your iPhone:
Connect the USB end of the cable to your computer's USB port and the other end to your iPhone.
When prompted, unlock your iPhone and select "Trust" to grant the computer access.
Your iPhone won't be recognised by your computer for a few seconds.
Here's how to establish a wireless connection between your iPhone and a computer:
 Ensure that your computer and iPhone are linked to the same Wi-Fi network.
To enable iTunes Wi-Fi syncing on your iPhone, navigate to Settings > General > iTunes.
Click "Sync Now" after choosing your computer from the list of devices.
Your iPhone won't be recognised by your computer for a few seconds.
Connect your iPhone to your computer, then double-click the TouchCopy icon (either on your desktop or in the Applications folder) to start the programme. TouchCopy can instantly recognise your gadget and show you its contents.
A snapshot of TouchCopy's user interface is shown below:
TouchCopy can access a wide variety of information stored on your iPhone, including music, photos, messages, contacts, the web, calendars, files, voicemail, books, notes, and more. If you click on a specific section, you can read more about its contents.
Step 3: Select the messages you want to export and print.
In the third and last phase, you'll choose the messages for export and printing. To achieve this, select Messages from TouchCopy's left-hand menu. You can sort through all of the messages you've sent and received on your iPhone by date, contact, or app (SMS, iMessage, WhatsApp).
Using the checkboxes next to each thread of dialogue, you may pick and choose which messages to export and print. You can also look for specific messages using the search box in the top right corner of TouchCopy. You may also sort your messages by date range, contact name, or message type using the filters at the bottom of TouchCopy. You can select which types of messages you want to see by applying filters, such as those received in the previous month, from a certain contact, or sent via WhatsApp.
TouchCopy's preview window on the right shows you the messages you've chosen to export and print. You can go through the messages and listen to any audio or video files that were sent along with them.
A snapshot of TouchCopy's message selection and previewing interface:
Alternatively, you can watch this video guide on how to use TouchCopy's message selection and preview features.
The TouchCopy Messages Video Guide
Step 4: Choose the format and destination for your exported messages.
The fourth stage is to determine where the exported messages will go and what format they will take. To achieve this, open TouchCopy and select the "Copy" tab. A window will appear, giving you several controls over the exported messages.
The following options are available for exporting your messages:
With this format, your communications will be exported as a PDF file, viewable and printable in any PDF reader programme. Your messages, together with any attachments, will maintain their original formatting when saved as a PDF.
In the HTML format, your communications will be exported as an HTML file, viewable and printable in any modern web browser. Your messages and any attachments will remain in their original format in the HTML file.
You can open and print your messages with any text editor, including Notepad and TextEdit, when you export them in the Text format. Your messages will be saved as plain text, without any formatting, in a separate text file.
Messages can be exported to any location on your hard drive or an external storage device. TouchCopy will recommend a folder to use, but you are free to choose a different one if you like.
See this screenshot for an example of how to set the export format and destination in TouchCopy:
After deciding where the messages should be sent after export, click the "OK" button. A bar will update as the exporting procedure continues.
See the following screenshot for an example of the export status window in TouchCopy in action:
Depending on the size and quantity of the chosen messages, the export process could take some time. Do not close TouchCopy or reconnect your iPhone until the export is complete.
Step 5: Open the exported file and print it using your preferred application.
The final action is to launch the programme of your choice, open the exported file, and print it. Find the file you exported and open it in the programme of your choice (Adobe Reader, Microsoft Word, a web browser, etc.).
The file can be printed according to your preferences and printer settings. Changes to the paper's dimensions, orientation, margins, quality, etc., are all within your control.
A screenshot of Adobe Reader's print dialogue for PDF files:
See what a written message may look like in this sample:
Finally, the end! You may now print out your iPhone messages after exporting them with TouchCopy. Now you may record your talks and use them in any way you see fit.
Conclusion
This article will show you how to use TouchCopy to export and print your iPhone messages in just five easy steps. We've also covered the advantages and benefits of TouchCopy, as well as why you might wish to perform this activity.
You can easily export and print your iPhone messages with the help of TouchCopy, a very effective and user-friendly piece of software. You get to pick and select which messages to print or export. Your iPhone also allows you to export and print various types of data.